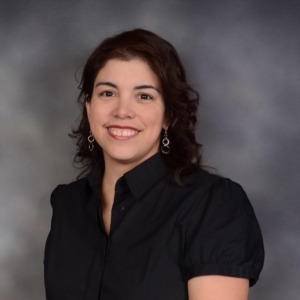 As a native Dallas resident, Michelle developed her love of real estate when going through her own difficult homebuying experience.  She knew there had to be a better way and knew that with her desire to help people, this would be a perfect path for her.  She has since found a love working with buyers and helping them start a new chapter in their lives.  She loves the competitiveness of multiple offer situations (she has a great track record!) and is detail-oriented for the contract to close process.

 

With over 20 years of IT experience, she is always finding techie ways to make the transaction a smooth process.  Sellers benefit from her always discovering ways ways that a home can be sold with technology and social media.

 

"No house too big, no land purchase too small! - Michelle and her team are ready to help you on your next adventure.  In her spare time, she loves to spend time with her daughter and boyfriend.  

Se habla español.
Testimonials
"We first met Michelle at an open house that she was hosting. After talking with her for no more than ten minutes we knew we would like her to be our realtor. She introduced us to lenders that managed to get us amazing grants to help us with the purchase of our new home. Michelle acted as our advocate to the different people we had to work with to ensure this process ran correctly and smoothly. Michelle was so helpful to us as first time home buyers. She was always available to us with any questions we had and worked hard to find what we were looking for. She is very kind and easy to work with. We highly recommend her! She truly is "our realtor for life"."
William & Marci A. - Arlington
"Michelle helped me sell my home before 14 other listed homes in the same community have been able to sell (both listed before and after my listing). She was also able to successfully help me purchase the home I wanted and help negotiate a fair price and make sure that I was taken care of in the process."
Robert R. - Fort Worth
"Michelle is an AMAZING negotiator, she will go above and beyond your expectations. She is a phenomenal Realtor, she really takes care of her clients."
G. Perez - Carrollton
"Michelle is an excellent realtor to work with, and thanks to her I'm able to call a place my home. She was always available when I needed her, ready to answer any questions I had. Her dedication to her job and her clients is one of the main reasons I now have a home. I'm very appreciative of her."
Crisely R. - Grand Prairie
"Michelle is a five star real estate agent. She is very kind and patient. What I love about her is she listens to you. Now is a real life friend of mine. She helped my mother get a house too. She makes the home-buying experience easy. I highly recommend her."
DeWayne & Tysha H. - DeSoto
More Testimonials