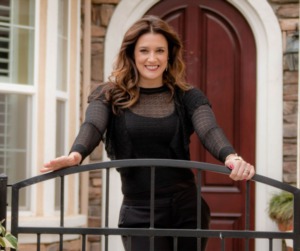 As a Reatlor, Kristine Bizal combines her passion for the industry and her love for giving back to the community. She is an active full-time Realtor at Texas Luxe Real Estate where she represents Buyers, Sellers, and Investors, which allows Kristine to have a deeper understanding of the industry as a whole. She has years of experience representing her clients through the Real Estate process. Kristine is attentive to her clients needs, enabling her to deliver client satisfaction and exceed expectations.
Kristine and her family recently relocated to the Great State of Texas from Northern California. Kristine's husband is a General Contractor, and owner of Texas Custom Renovations. They have two children; their oldest son will be attending college and their youngest daughter will be attending high school.
In 2015, Kristine started her Real Estate career in California, where she built an
excellent reputation among her colleagues and held an active role within her
community. Her father and uncle were in the construction industry which fueled her passion for Real Estate at a young age. Kristine's brother is a Mortgage Broker and owner of Granite Equity in California, where she maintains her California Real Estate license.
Before starting her Real Estate career in 2015, Kristine worked within customer service and human relations. She created systems and communication channels that strengthened group employee relationships, as well as one-on-one relationships. Kristine graduated from Sierra College in 2004 with an Associates of Science Degree in Marketing and Design. She continues to integrate her educational and professional expertise into her Real Estate business, providing tremendous value to her clients. Kristine views community as a place where people come together, collaborate for the
greater good, and cultivate relationships that ultimately strengthen the cities in which we live. Kristine Bizal believes in giving back and building a strong community for her fellow neighbors. She has sat on several nonprofit local organizations as an elective-executive board member. Kristine is committed to building a better community by volunteering at local food banks, animal shelters, and hosting a number of local events. An interesting fact about Kristine, is that for the past 15 years, she has taught fitness
classes. She is a professional fitness instructor currently teaching classes at Life Time Athletics in Cypress,TX. She is driven to motivate and inspire people to live their best life. She lives her life through passion and integrity Real Estate by Kristne is more than transactional; she is transformational.
Testimonials
It was a pleasure working with Kristine. She made the entire process delightful. Kristine listened to everything we were looking for to purchase our first home together and she was determined to help us find the perfect home. From the beginning Kristine established a professional client relationship with us and made us feel comfortable to reach out to her for any questions or concerns we had about listings. She would send us multiple listings each day and would schedule viewings in a timely manner. Kristine is very organized, punctual, and understanding, she made the entire process a breeze. In the future we know that Kristine will be our top choice if we ever decide to sell or
purchase another home. Thank you Kristine!
Daniel and Victor S.

Where do I begin! I started watching Kristine's videos on FB and I smiled the entire time. She is so vibrant and full of energy. I chose her to help us look for our forever home. We were looking in a couple different counties which means she drove miles for us. I often asked her if it was too far for her to go and she always said " nothing is too far". Every time we looked at a house she let us spend as much time as we needed. If we had a question she had an answer (she did her homework on each house before we saw it). If she didn't have the answer, she got it. She made this stressful time in our life so much easier. I would recommend her to anyone who is looking for a home or looking
to sell their home. Thank you a million times Kristine for your dedication and time to find us our FOREVER HOME!
Linda and Bill S.
Kristine was an amazing realtor, she represented us on our sale and our purchase. She really knows how to navigate this market. We had lots of twists and turns through our transactions and Kristine always maintained positivity, professionalism, enthusiasm and patience. Above everything Kristine is one of the best communicators I've seen. Good news, bad news, Kristine never left us hanging; she even worked through her birthday and weekends for us.
We really appreciate her and HIGHLY recommend her if you are in the market to buy/sell your home
David and Melissa J.
Pending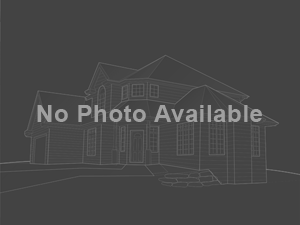 1107 Pauline Ave
Pasadena, TX 77502
Pending 2421 Clippers Square
Houston, TX 77058